A50 Audio System
Tactical Sophistication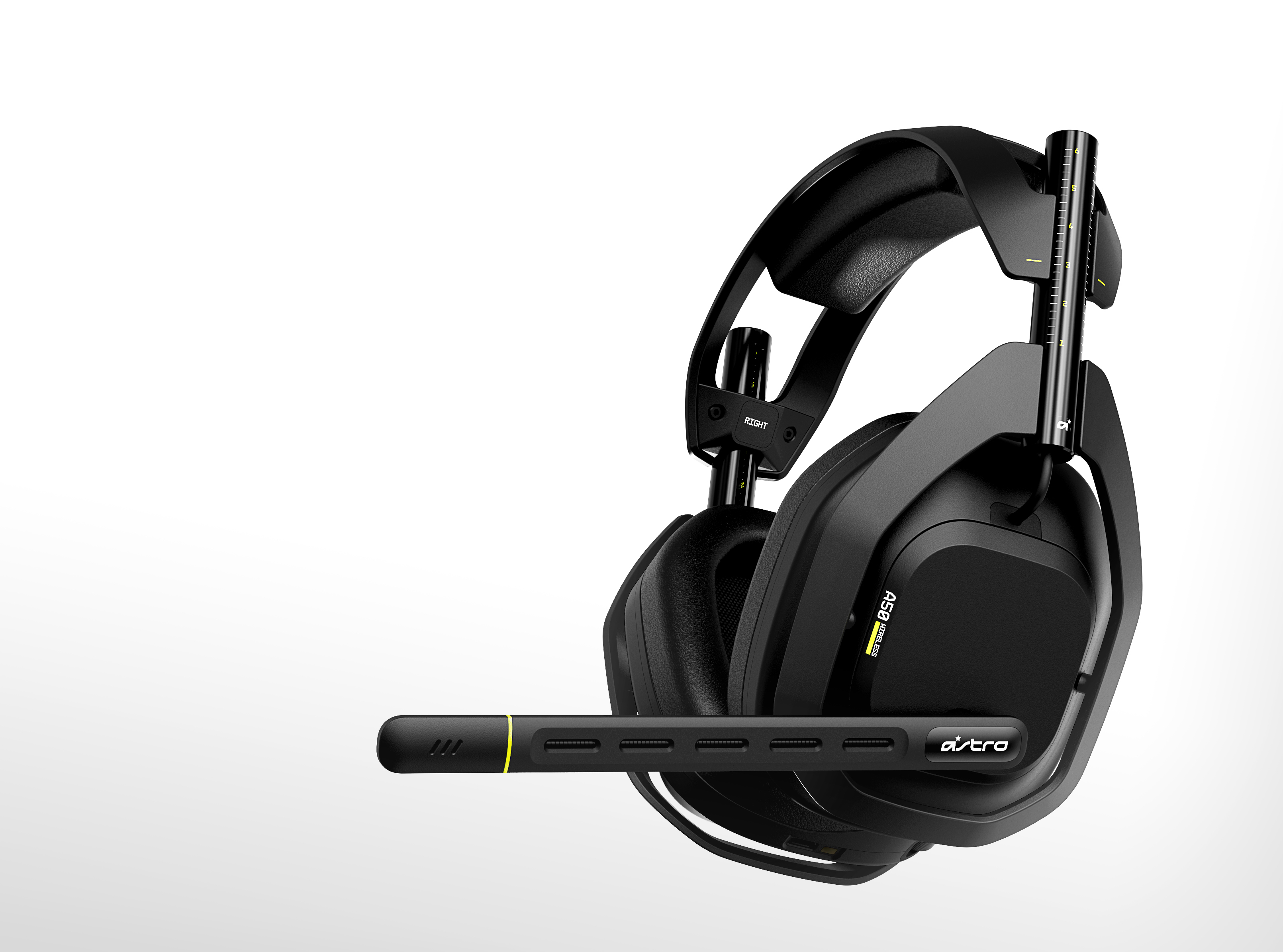 For more than a decade, Astro Gaming has been a driving force in the professional-grade audio space. Helping to pioneer audio systems for tournament gamers, the A40 became an icon of the industry and one of the most identifiable products in the gaming peripheral space. Huge Design was called on to help develop the predecessor flagship system, the A50 headset and base station.
Recognition
Red Dot Award

[Winner,2020]
Industries
Gaming hardware
Consumer electronics
Audio equipment
Deliverables
Concept generation
3D CAD development
Ergonomic evaluation
User interface development
Design for manufacturing
CMF and on-product branding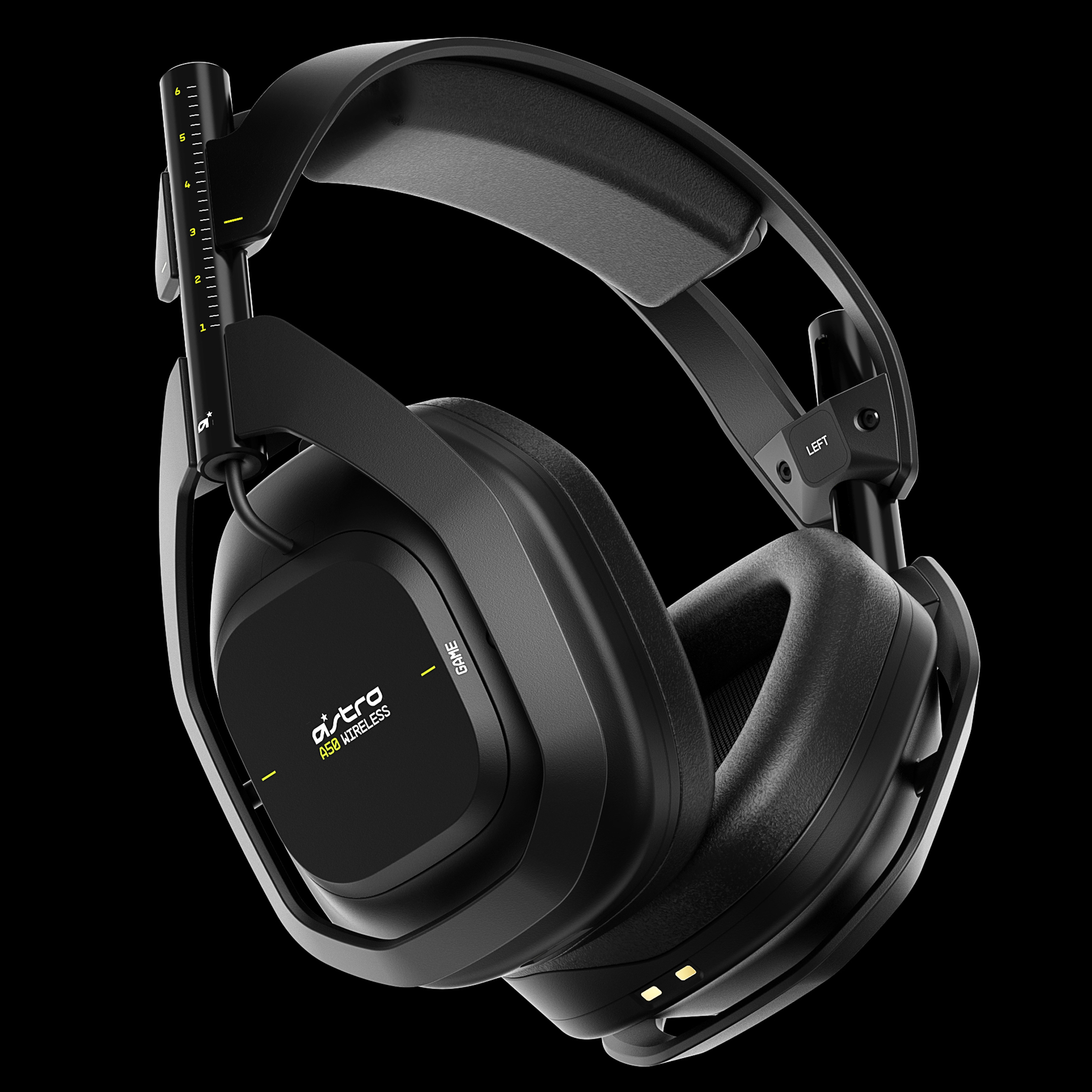 The aesthetic goal of the A50 headset was to retain the heritage silhouette of past Astro Gaming headsets while modernizing the overall look and feel. Huge Design achieved this by tightening up the lines and sculpting the surfaces. The result is a combination of pure geometric form with comfortable organic surfacing. A tone-on-tone matte-black finish is accented by functional technical graphics.