NZXT Audio Collection
Game Ready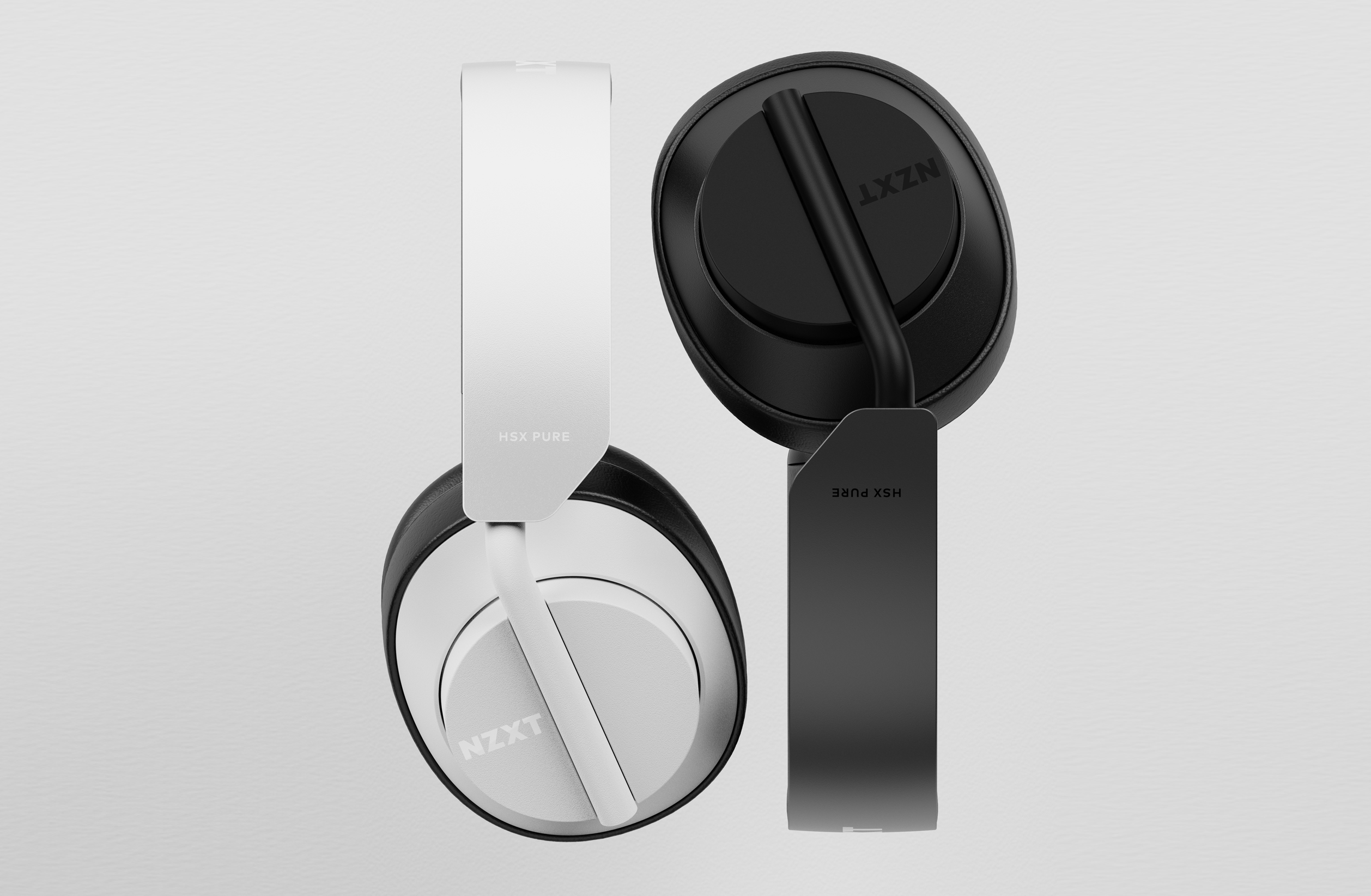 NZXT takes pride in a minimalist approach to professional-grade PC gaming hardware. Its design ethos features a stark, clean design juxtaposed with a quirky celebration of PC technology and gamer upgrades. Huge Design was tasked with translating this design philosophy into a new category of product for the NZXT brand of premium audio peripherals.
Industries
Audio peripherals
Gaming accessories
Consumer electronics
Deliverables
User experience
Design language/strategy
Concept development
3D CAD development
CMF and branding
Design for manufacturing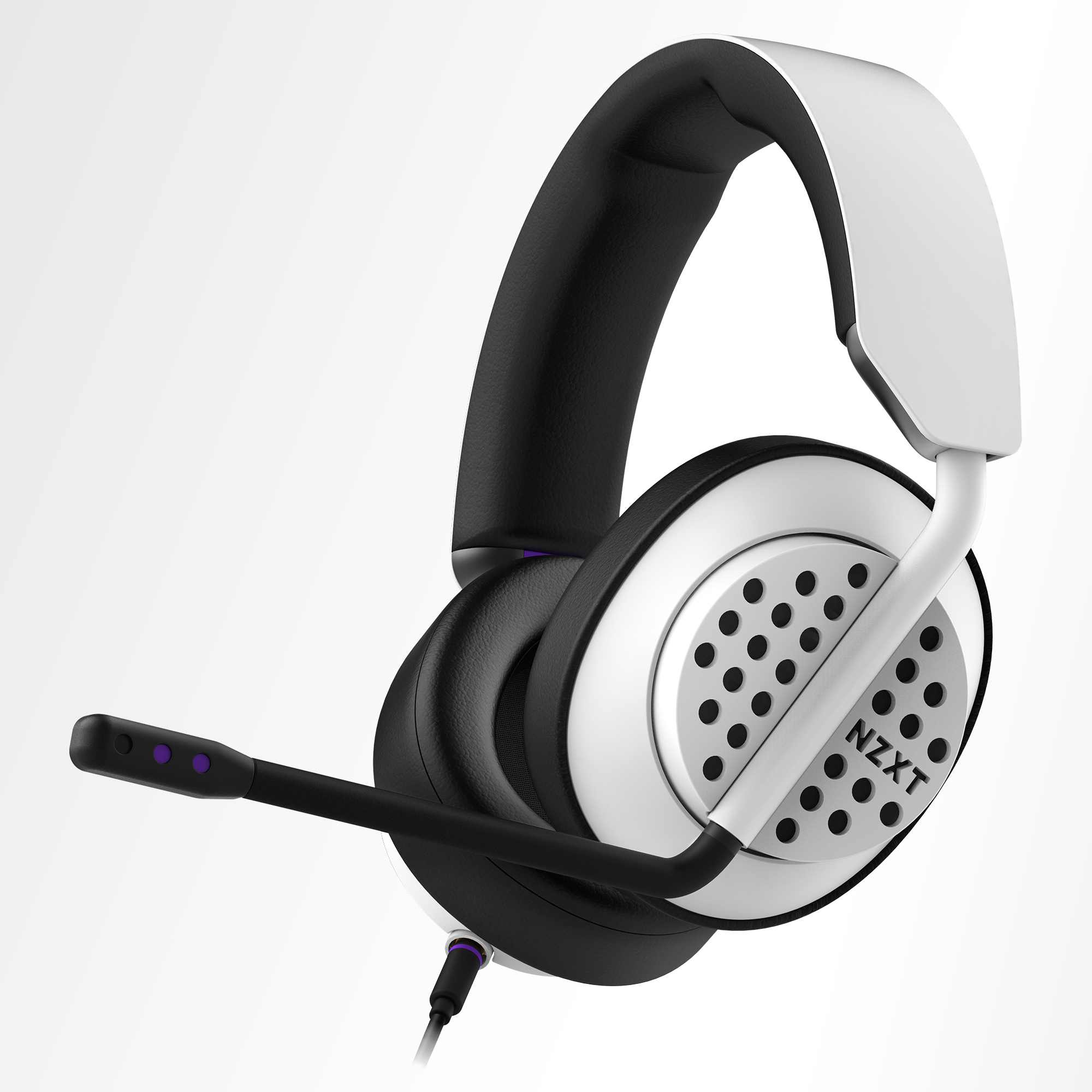 Mix it up
NZXT design language a confident mash-up of stark white and bold black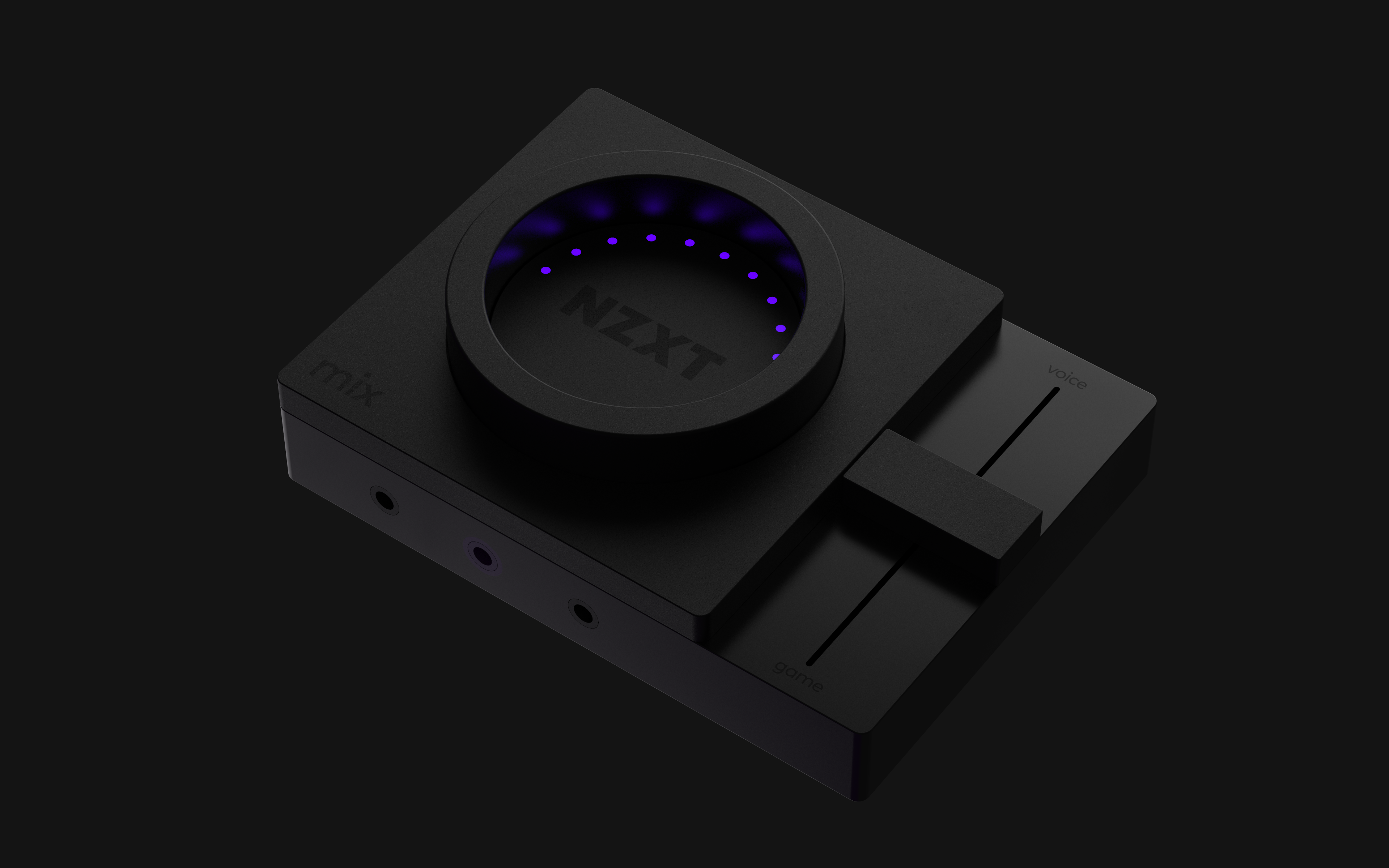 The NZXT design philosophy is on full display in the execution of the mysterious and functionally bold mix amp. LED volume indicators magically appear as you increase the volume. The oversized dial and block slider are paired with robust, smooth mechanicals for confident blind control.