Neato D Series
Clean Machine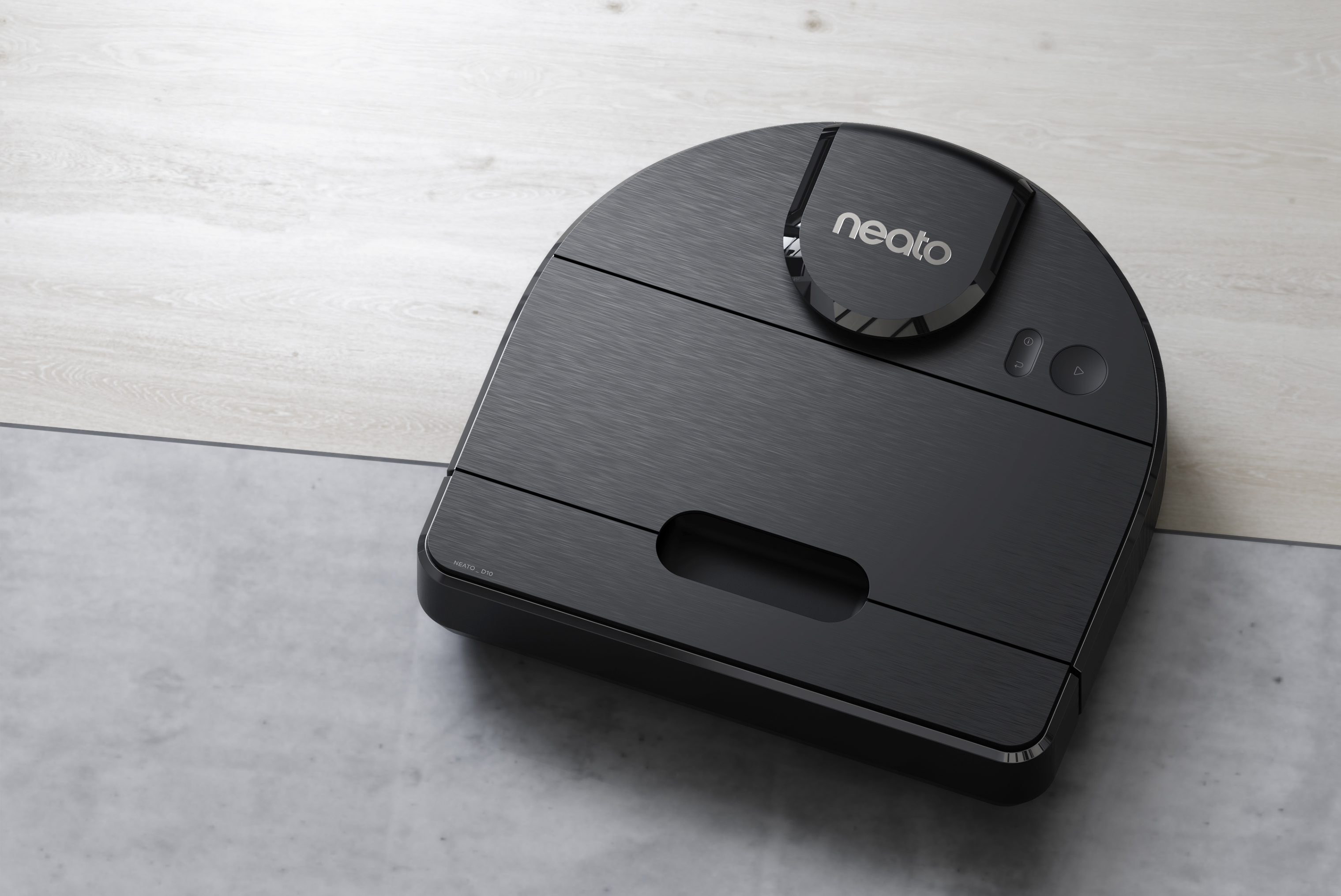 Neato Robotics is a venture-funded startup in Silicon Valley focused on creating advanced, intelligent home-robotic solutions. Huge Design was contracted in 2019 to establish a fresh design language for its line of smart robot vacuums. The D9 represents the company's flagship offering and an ideal opportunity to devise a new level of design sophistication in the home-robot category.
Recognition
Red Dot Award

[Product Design,2022]
Industries
Consumer robotics
Home appliances
Consumer electronics
Deliverables
User research
User experience
Design strategy
Industrial design
CMF and prototyping
Design for manufacturing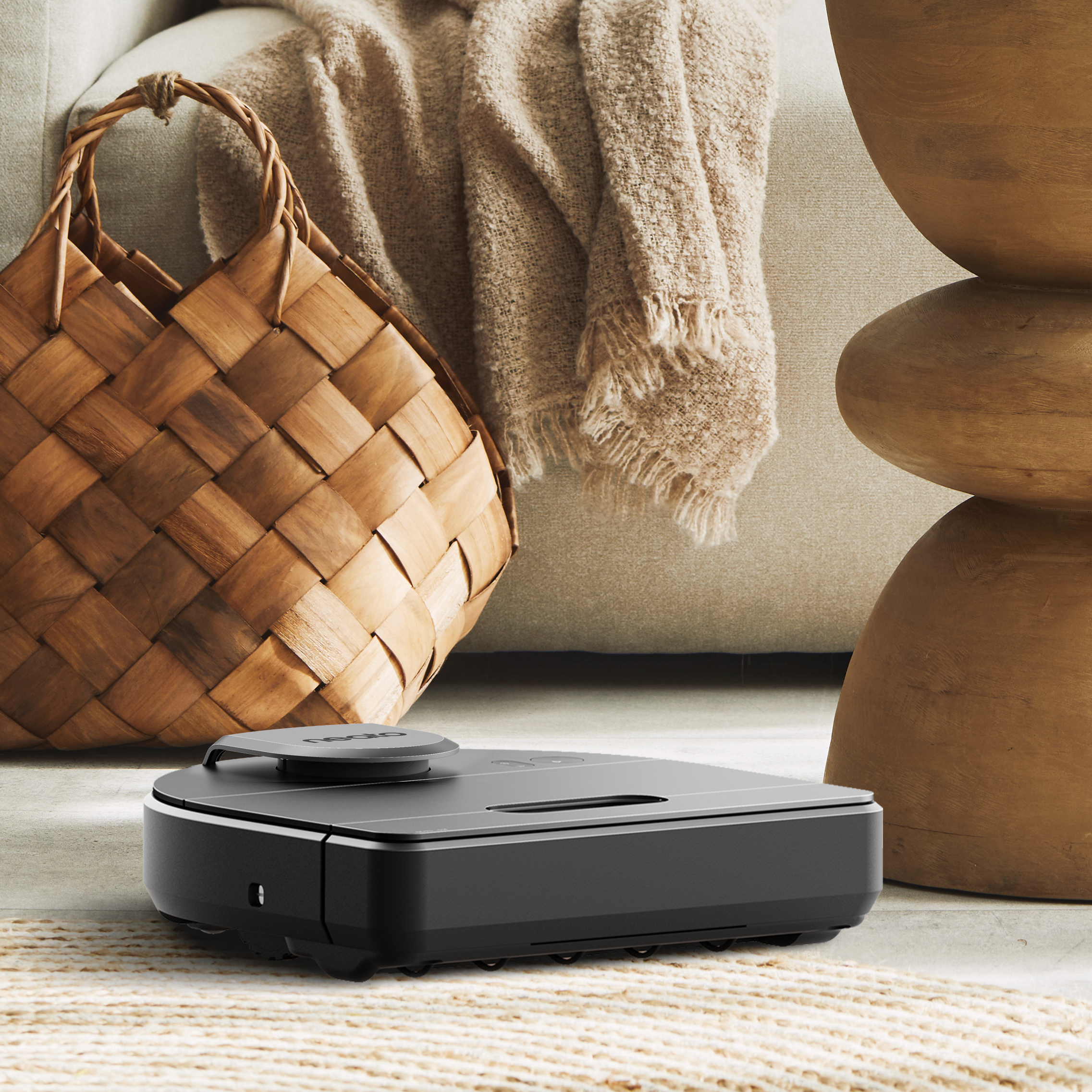 The D9 is a high-performance autonomous cleaning tool for the home. Huge believed strongly the design should be sophisticated, premium and ultra-minimal in terms of size and aesthetic. Great effort was made to create the most low-profile and volumetrically efficient packaging for the internal components. Premium finishes replace the cheap plastic seen in many competitive products.
Rear Detailing
Rear detail