Kurv Mouthcare
Sustainable Beauty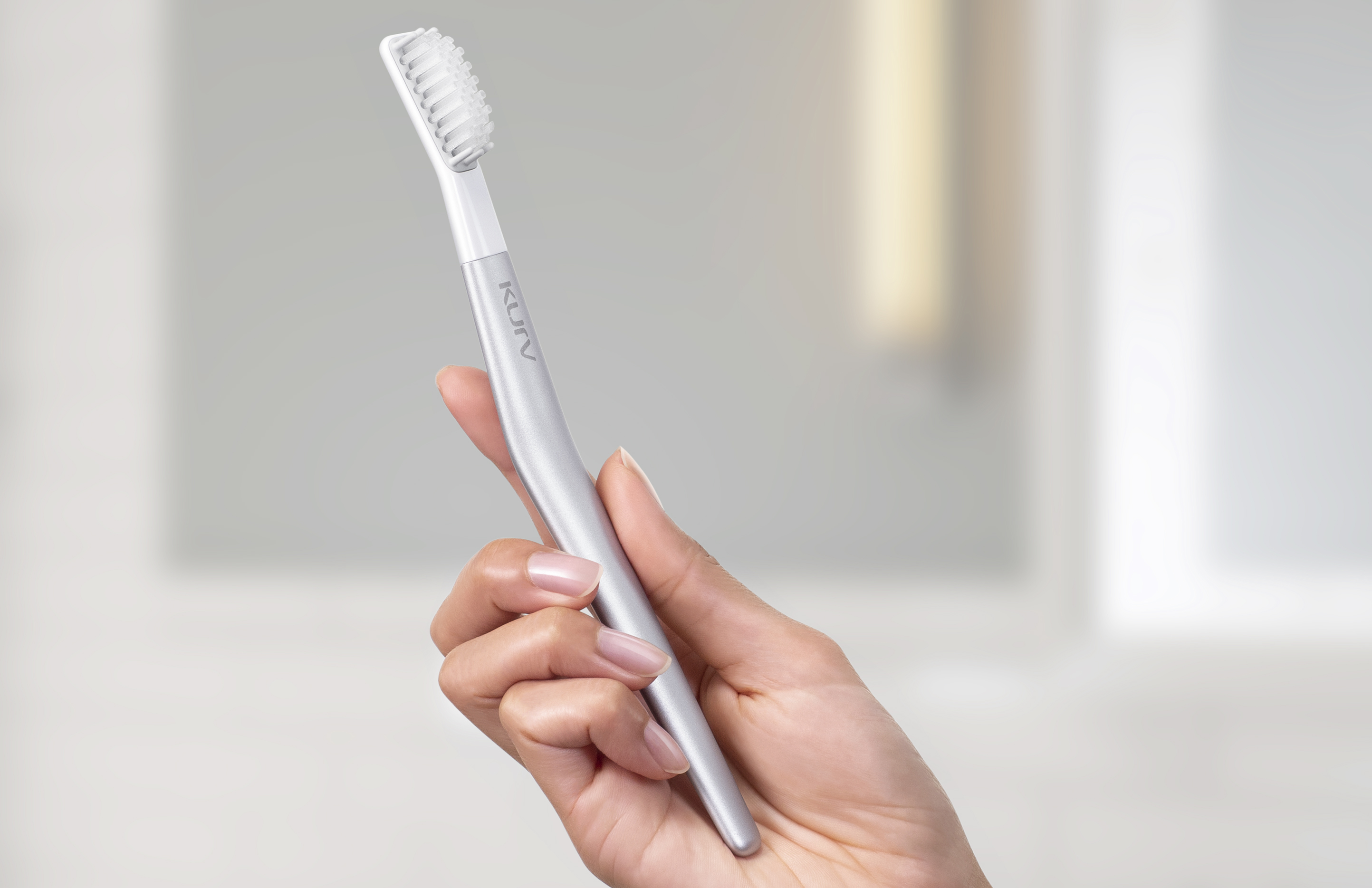 Kurv is an oral-care startup founded by a retired dental professor with a patented, FDA-approved toothbrush handle design. It is focused on creating the best manual toothbrush experience combined with the sustainability and convenience of replaceable heads. Huge Design was asked to build a complete vision around the product, experience and brand.
Industries
Mouthcare
Consumer packaged goods
Deliverables
User experience
Industrial design
Packaging design
Design for manufacturing
Crowdfunding support
CMF and branding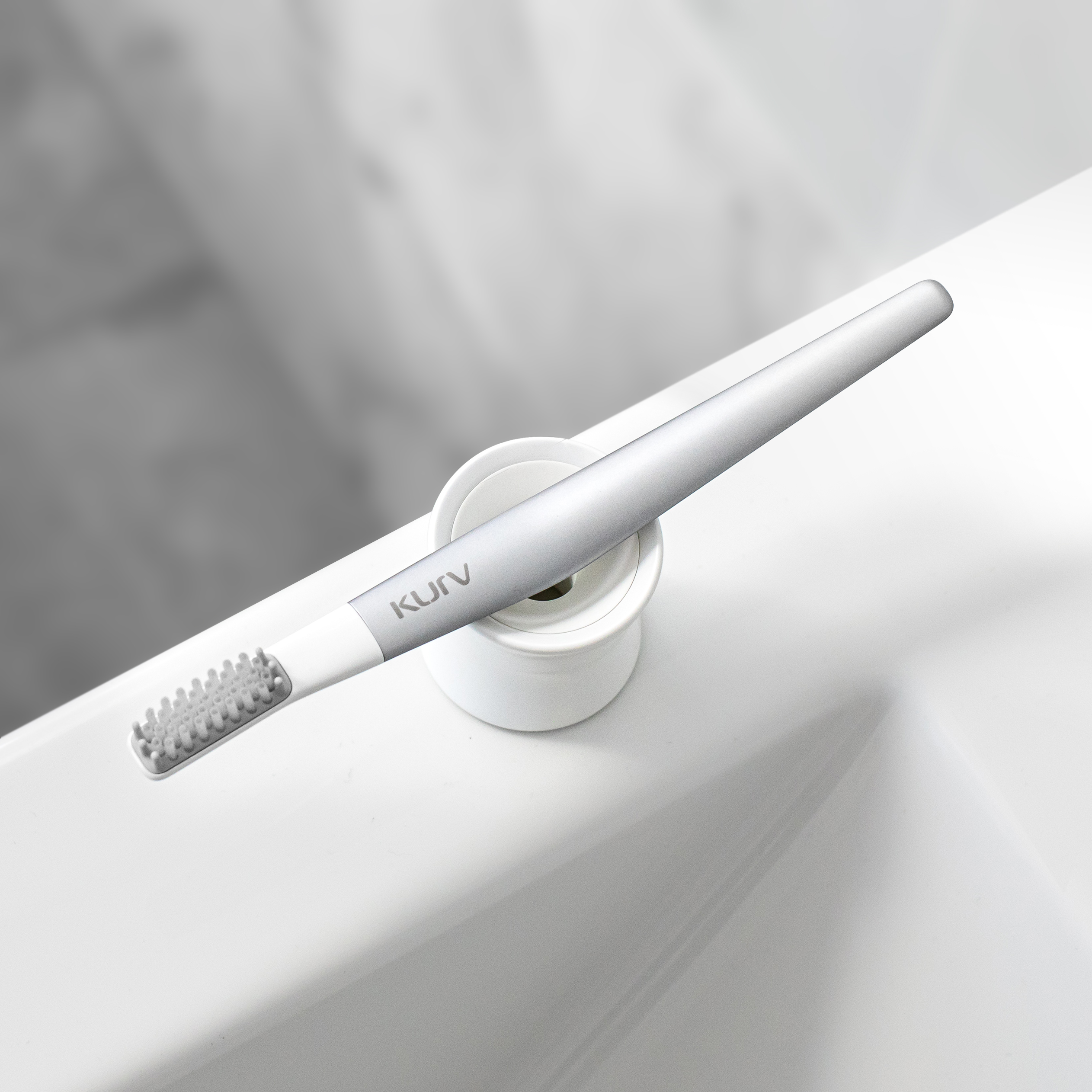 The Kurv experience extends beyond the brush to serve a new generation of users who value a minimalist lifestyle, subscription-based convenience and environmental responsibility as part of their daily routine.