Intel Storage Design Language
Unifying Through Design and Branding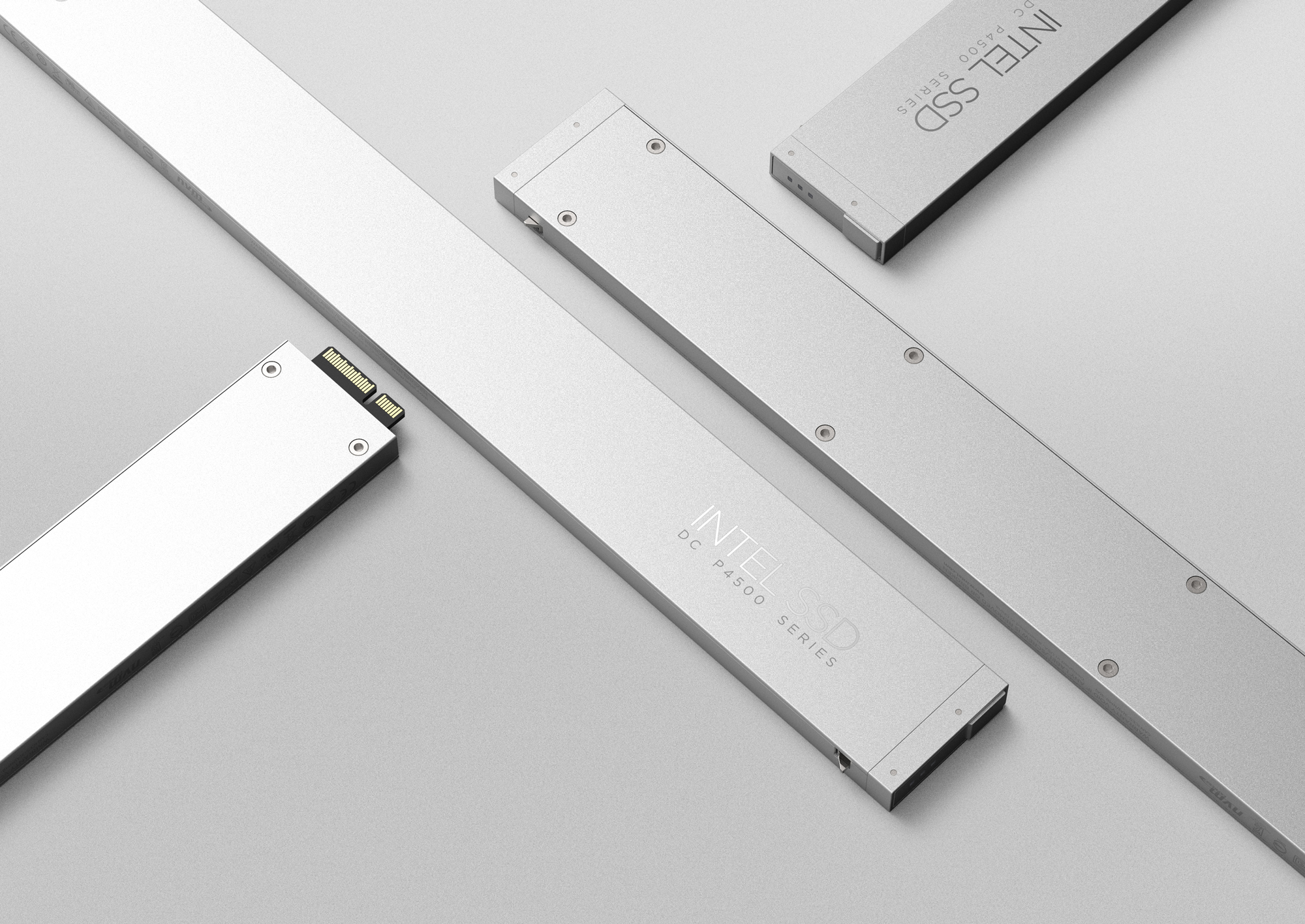 Industrial Design Branding
In 2017, Intel's NSG group had been hard at work developing cutting-edge storage technologies that would disrupt the commercial computing industry. Smaller, faster SSD storage was poised to revolutionize data centers and replace existing hard-drive technology. Huge Design partnered with the Intel Experience Design Team to define a vision for these breakthrough B2B solutions and unify them through premium branding and design.
Recognition
IDEA Gold

[Consumer Electronics,2019]
Industries
Commercial computing equipment
Data storage solutions
Deliverables
User experience
Design strategy
Branding and CMF
3D CAD development
Design for manufacturing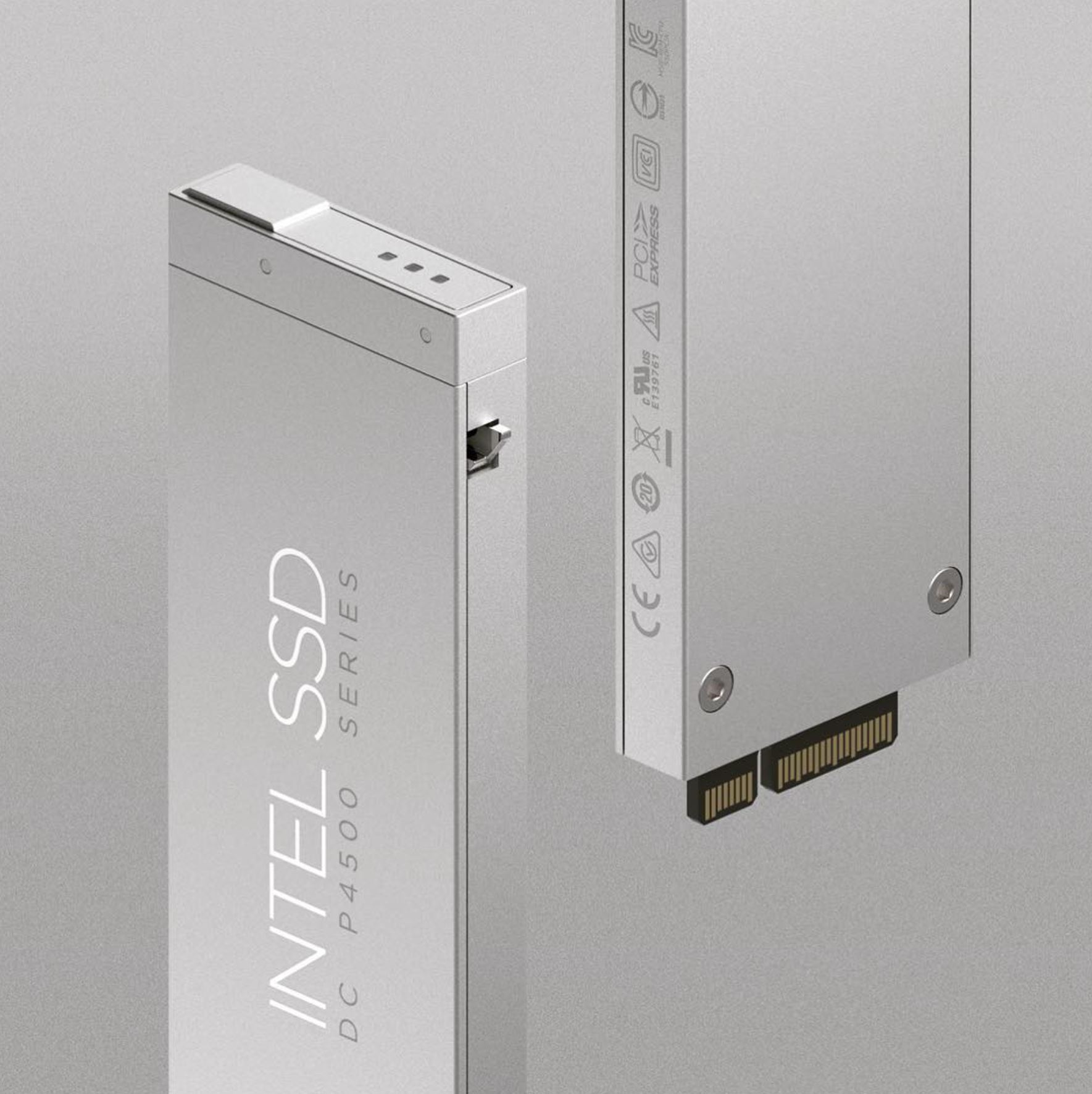 Rack it
32 NAND solid-state rulers are integrated into a traditional 1U server rack bay along with necessary cooling and circuitry. Huge Design focused its effort on the overall UX, visual organization and functional beauty of this groundbreaking new system.