iNod
Ultrasound Guided Biopsy Needle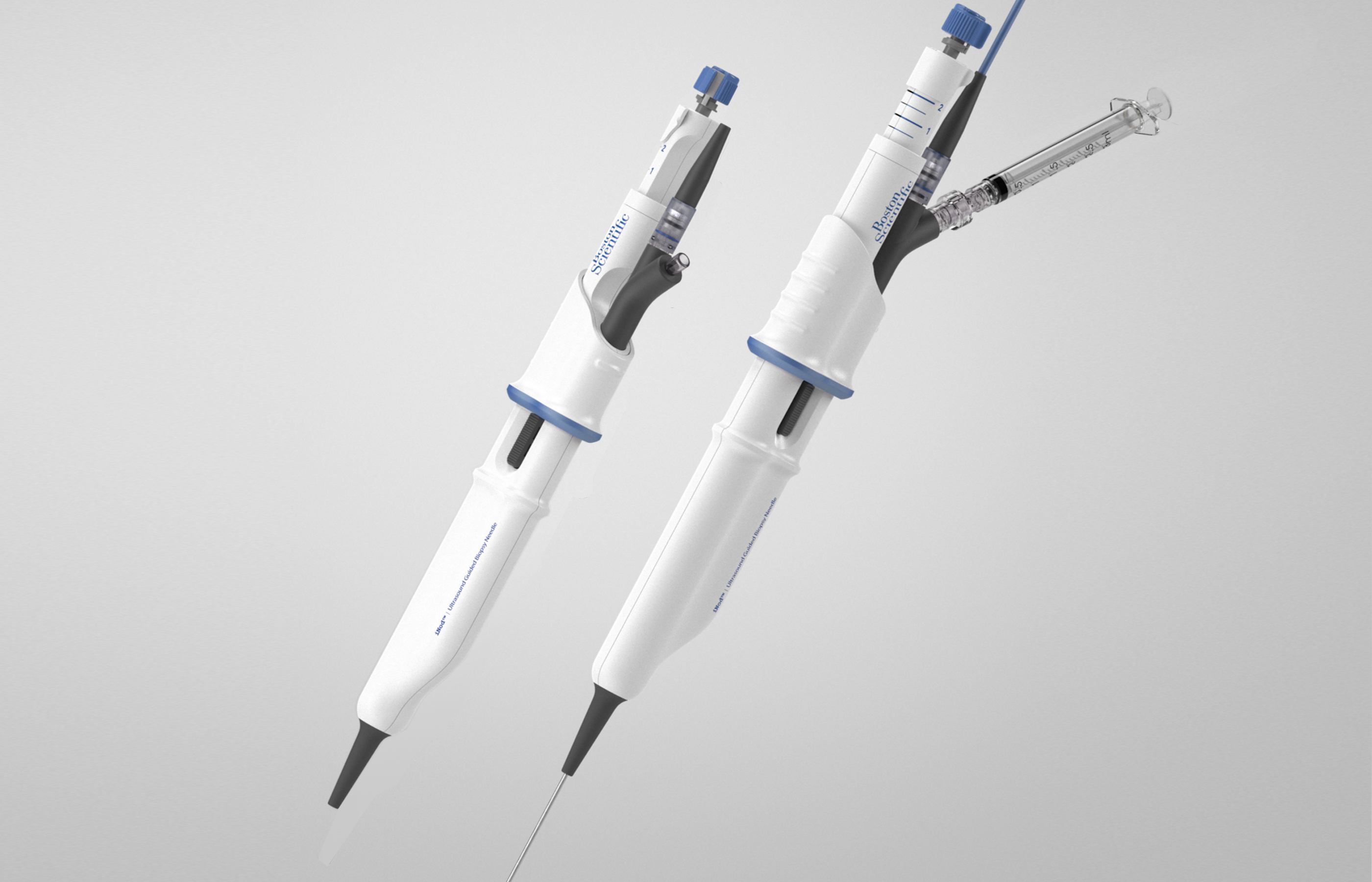 Boston Scientific partnered with Huge Design to identify the user needs and market requirements for its innovative biopsy needle. We also helped the company develop a range of design solutions for future iNod users. The iNod Ultrasound Guided Biopsy Needle is the first commercially available single-use bronchoscopic device that provides real-time ultrasound visualization of a peripheral nodule biopsy.
Deliverables
Industrial Design
Ergonomic Analysis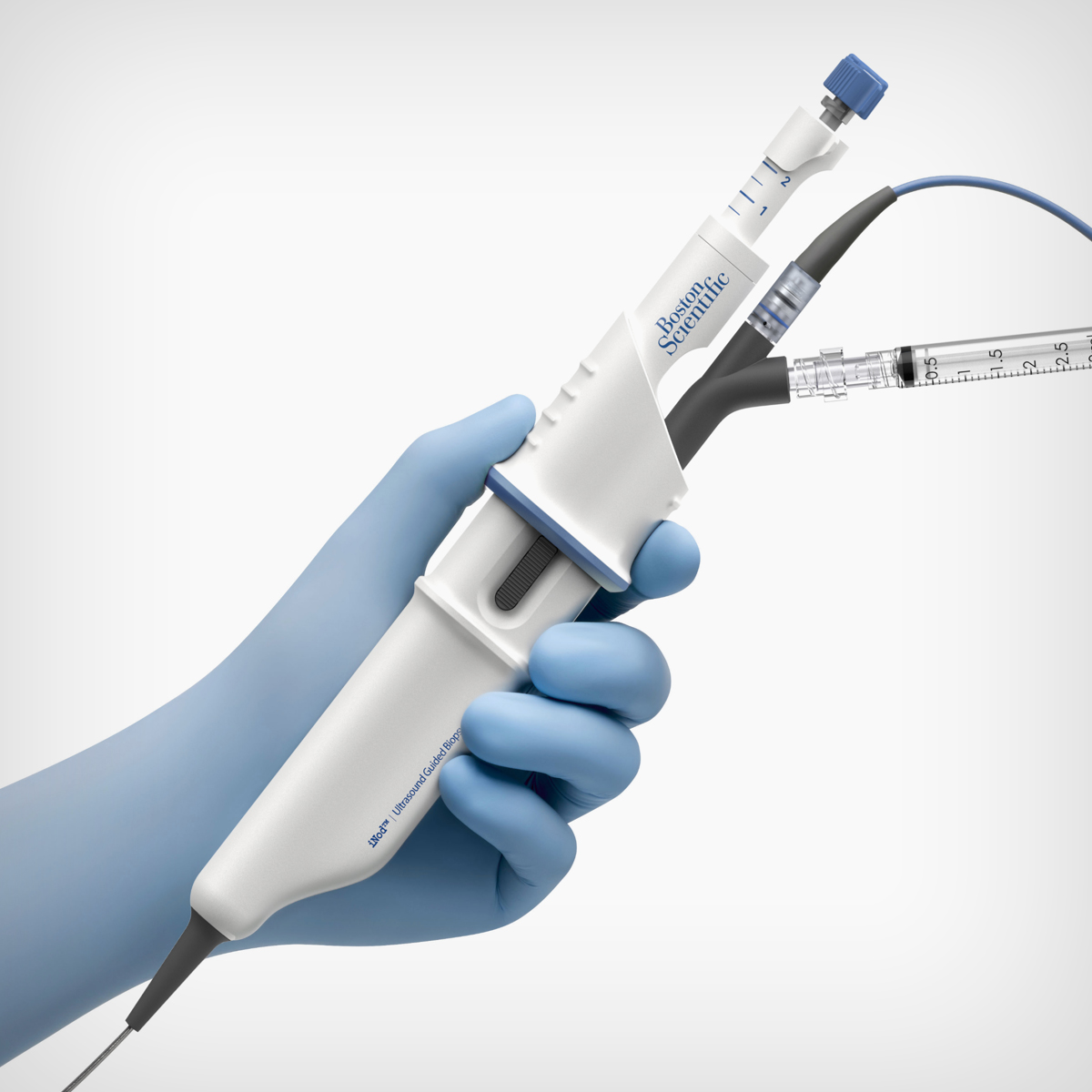 After conducting an extensive task analysis, Huge Design identified pain points related to ergonomics, safety and usability. Using this information, we uncovered problems associated with a single feature or circumstance, leading us to focused solutions.
Huge Design observed several endobronchial ultrasound procedures in which different tools and methods were used. Our immersion in the procedure room revealed the important role of iNod can serve amid the chaos and emphasized the need for the design to be as simple and understandable as possible.
Initial sketching and concept development, inspired by the final design themes, led to four distinct handle forms that were machined for early ergonomic direction.
FDA Approved
The Huge Design team focused the exterior design on reflecting the breakthrough technology that the iNod makes available to pulmonologists.