GoPro Hero Design Language
Hero 5 and Beyond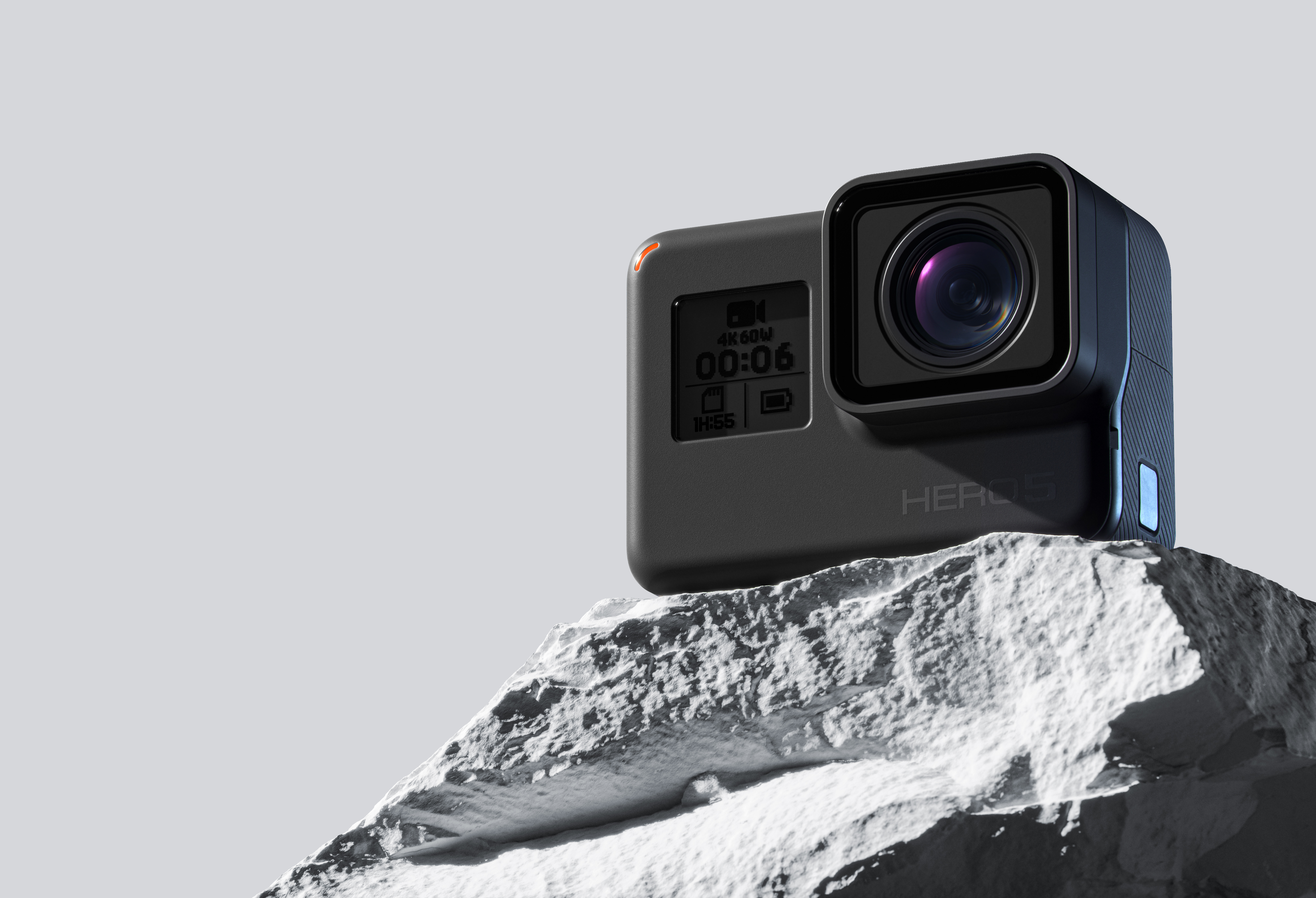 GoPro has decisively owned the global action-cam market since its first camera debuted over 20 years ago. After more than 10 years of incremental design evolution, GoPro reached out to Huge Design in 2015 to help it define a visionary shift that led to a new design language for its Hero product lineup.
Recognition
Red Dot Best of the Best

[Consumer,2015]
Industries
Action sports and recreation
Camera equipment and accessories
Consumer electronics
Deliverables
User experience
Design language strategy
Industrial design
Prototyping
Design for manufacturing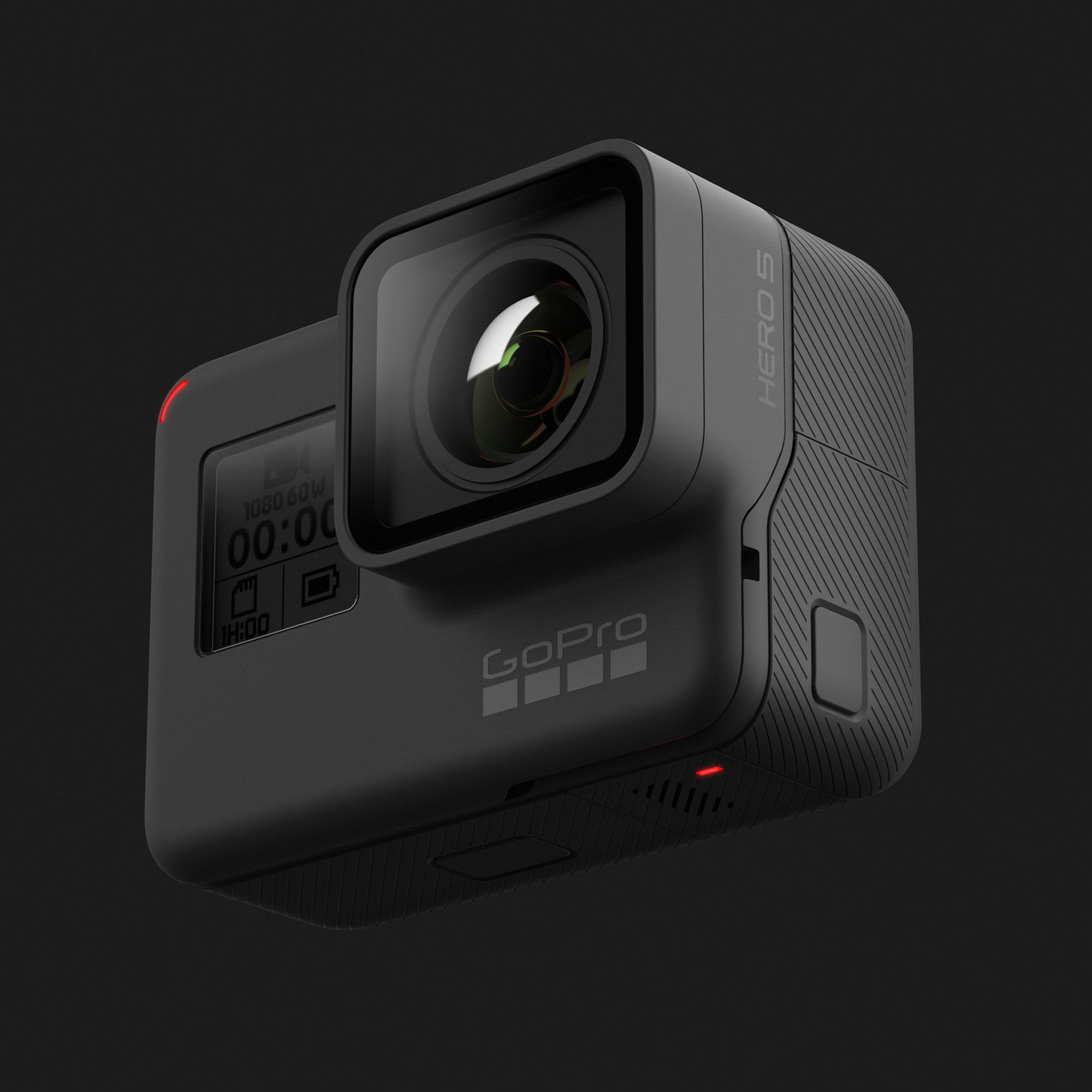 Prior to the Hero 5, GoPro's camera icon consisted of a metallic box enclosure housed inside a rounded, clear water case that provided protection and water resistance. Huge Design quickly focused early design language explorations around a basic concept that combines the case and camera into a single integrated design statement.
Time is the true test of a design language's ability to flex and adapt to new technology and evolving use cases. The bold language that Huge Design helped established in 2015 has purposefully evolved over multiple generations of Hero cameras