Enso is an FDA-cleared wearable technology that delivers electrical impulses to the body to provide pain relief. The small wireless device is nonaddictive and noninvasive. It attaches to the skin with an adhesive pad, making it comfortable to wear during exercise therapy and allowing users to perform daily activities once restricted by pain.
Recognition
Fast Company Innovation By Design Award

[Medical,2016]
Industries
Medical devices
Connected devices
Health and wellness
Deliverables
Industrial design
Design for manufacturing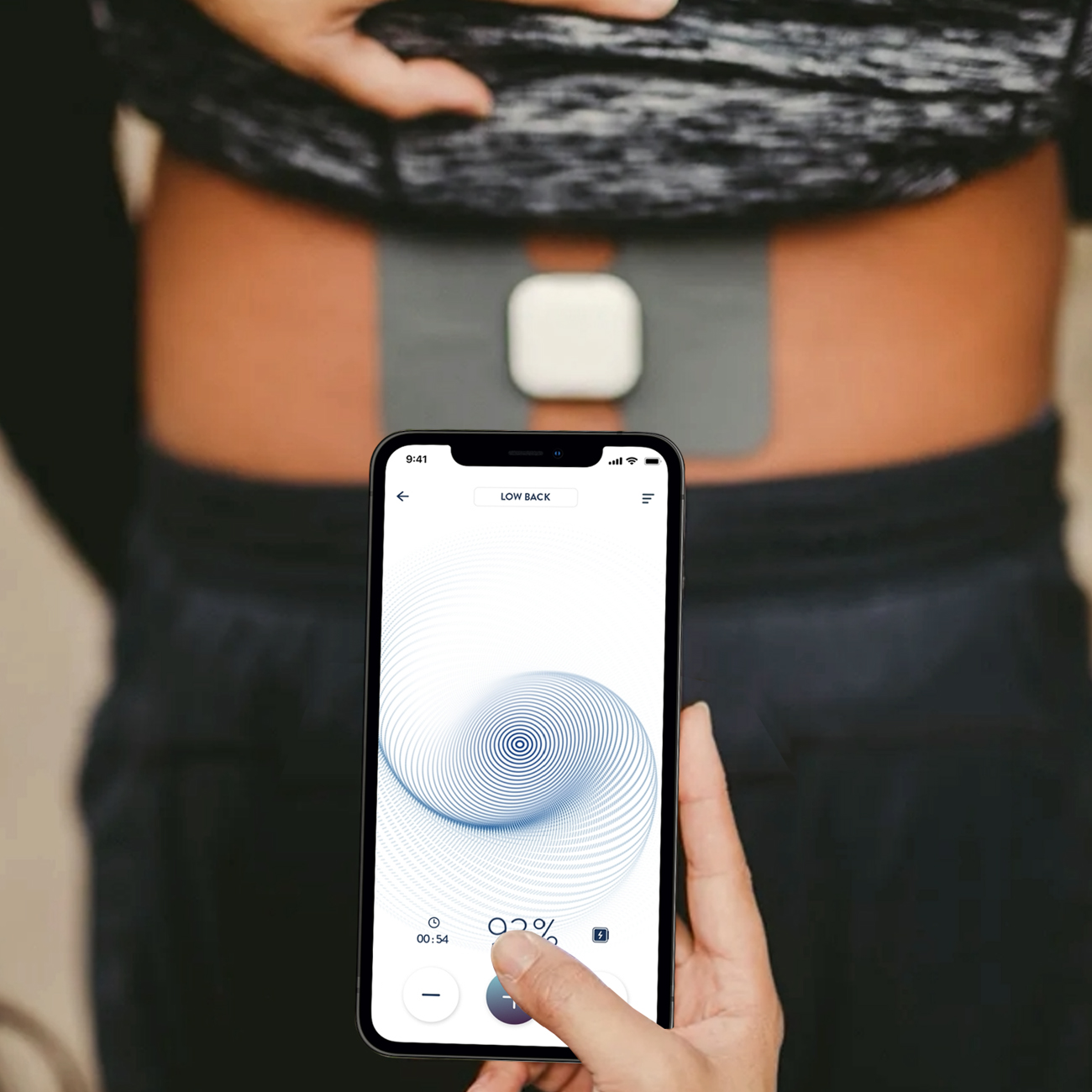 Huge Design began working with Thimble Biomedical on a lightweight pain solution nine years before it was cleared by the FDA and commercialized. The company was acquired by Hinge Health in 2021.